Due to incredible demand, many of our products are on backorder.
We're giving customers two options:
Pay now and receive the products when they are in stock (you will receive a discount)
Sign up for our waitlist and place your order when products are in stock (you will NOT receive a discount)
How do I get a discount for pre-ordering?
Add the products to your cart and then use the MOREFLAIR discount code when checking out. This discount may not be combined with other discounts.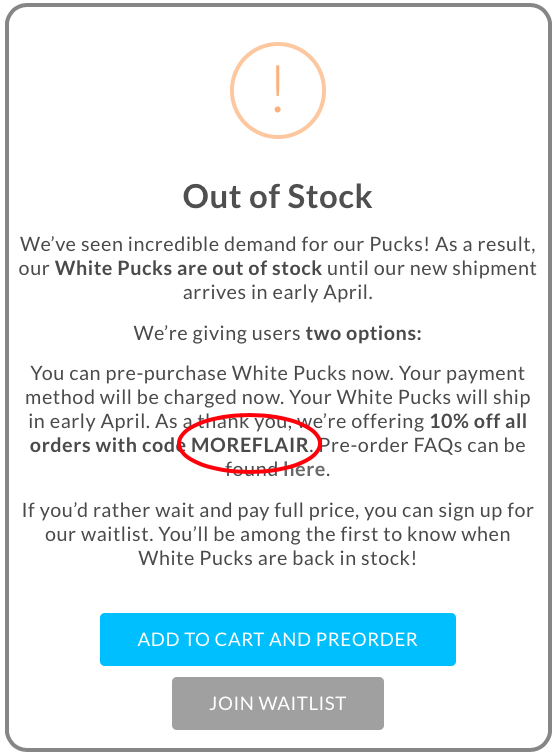 Do I get a discount if I join the wait list?
No. The discount only applies to ordering backordered items.
I purchased multiple items. When will they ship?
Your order will ship when all items are available.
When will my payment method be charged?
You will be charged when your order is placed.
What about the 30-day return policy? And warranties?
Our return policy is based on when you receive your order. Your warranty period will also begin once you receive your purchase.
What if I want to cancel before my items ship?
You can cancel your order at any time. Contact our customer support team and to assist you.