If the Puck shows the WiFi connected icon but is not visible in the app, then the Puck is connected to your router, but the router is not allowing the Puck to have a connection to the internet.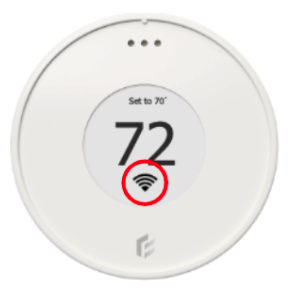 If your router is using advanced security configurations, it may be blocking internet access for Flair devices. You'll need to allow access for the Gateway Pucks on your WiFi network. You'll need the MAC address for each Puck.
Also, ensure that port 80 is not blocked.