Flair Statistics gives you access to signal strength, set point, room temperature - and more data - graphed over time. This is probably the most useful feature of our product for troubleshooting and learning more about your Flair home.
View Flair Graphs
You can view data for your entire system, or for a single room.
Viewing system data:
In the Flair app, tap the Flair menu and go to System Settings->Home Statistics
Viewing individual room data:
In the Flair app, tap the 3-dot menu on the room tile and go to Stats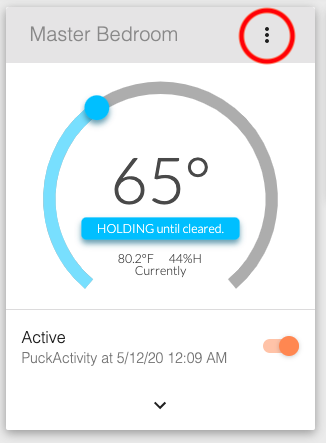 Change a Graph's Data View or Time Period
Flair collects lots of data! To view a different data set, tap "Graph Data" and select a data set. Tap "Start Time" and "End Time" to change the time period for the data to be displayed.
Note: Flair will show a maximum of one month of data. So that's one month ago until "now".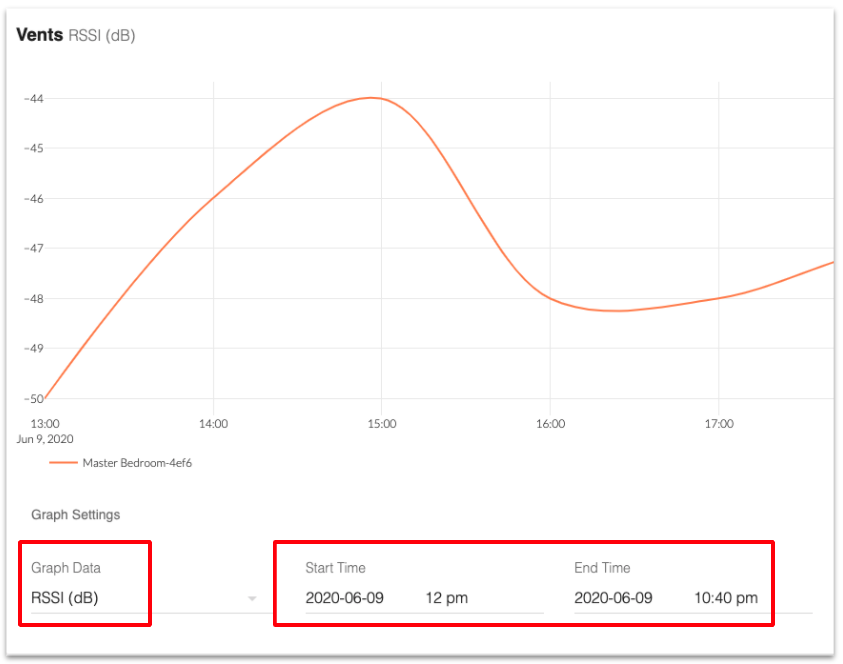 Flair offers different data options for Smart Vents and Pucks. On the left are the Smart Vent data options, and on the right are the Puck data options.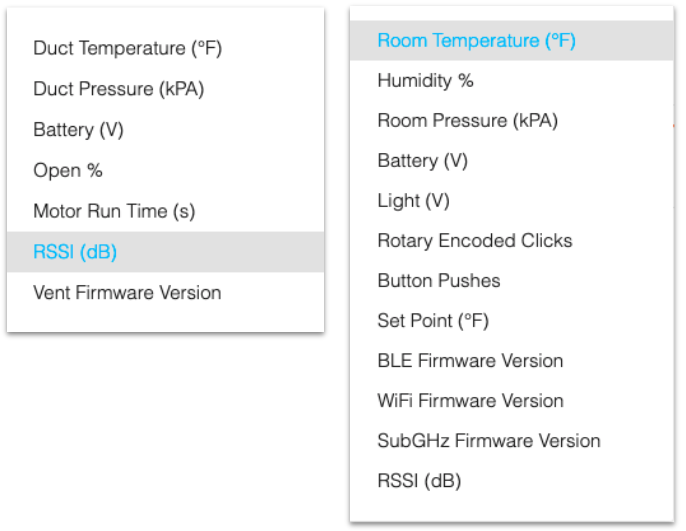 Smart Thermostat and Remote Sensor Data
If you are using an integrated smart thermostat, you can view room temperature, humidity and occupancy data for the thermostat and its remote sensors.

Understanding Signal Strength (RSSI Values)
Flair devices use different communication protocols. When checking signal strength, note the type of device and what protocol is used:
Gateway Puck: WiFi signal to the router or AP (access point)
Sensor Puck: RF (radio frequency) signal to a Gateway Puck
Smart Vent: RF (radio frequency) signal to a Gateway Puck
To view signal strength, tap the "Graph Data" menu and select "RSSI dB".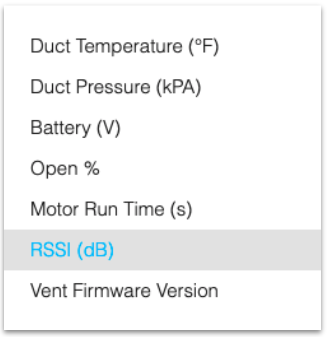 RSSI stands for radio signal strength indicator. RSSI values are measured in dB (decibel) units. These are reported on a negative scale.
How to interpret signal strength for your Flair devices:
An RSSI value greater than -70dB indicates a strong signal
An RSSI value between -70dB and -80dB is an ok signal that may result in loss, but could still be okay
An RSSI value less than -80dB is very low and should be improved to avoid loss
Note: For some older Gateway Pucks the signal strength may be zero.
In this example, the Vents with signal strength below -70dB may experience connectivity issues and appear offline intermittently or consistently.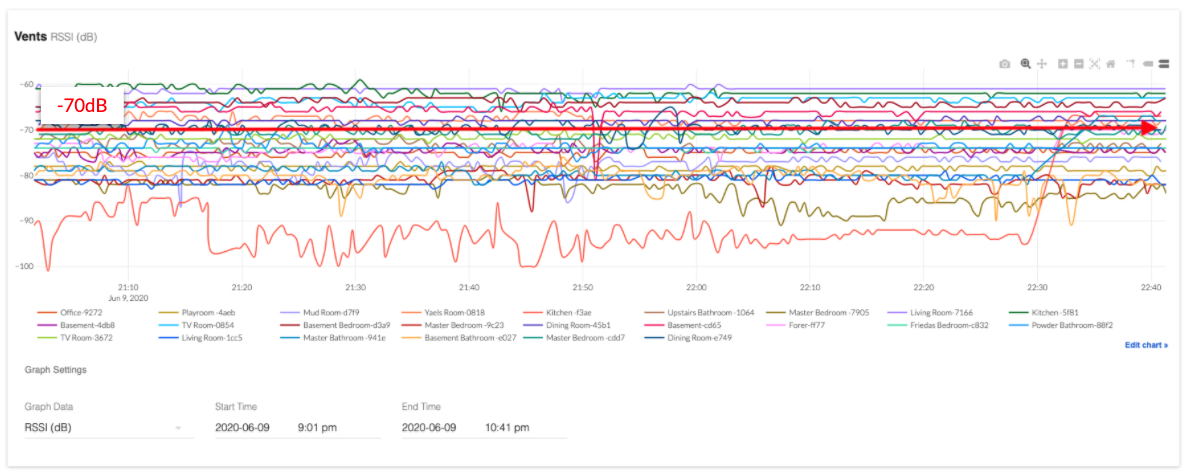 Improving Signal Strength
If you notice Flair devices going offline, Vents not opening/closing, or mini splits not responding to commands, we encourage you to check signal strength and generally advise that signals below -75dB should be improved.
Please see these articles for more information on improving signal strength to your Flair devices.