To reintegrate a smart thermostat, do the following:
Remove Existing Integration
In the Flair app, go to Home Settings->Integrations
Tap the smart thermostat integration
Select "Remove Integration"
Confirm by tapping the red X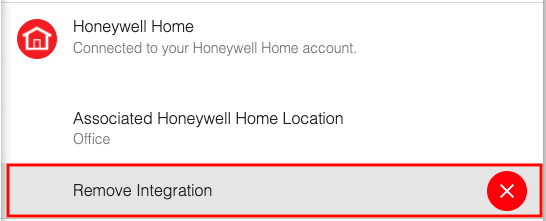 Re-Add the Integration
Tap the type of smart thermostat integration you're adding
The integration window will open

Log into your smart thermostat account

Authorize the integration by agreeing to the terms.

Select the smart thermostat(s) to integrate and tap "Connect"


Tap "Associate [xxxx] Location" and select the smart thermostat room
Configure the Thermostat
Go to Home Settings->Thermostats and tap your smart thermostat
Tap "Thermostat Location" and select a room and set the number of Vents

Configure Set Point Controller
Tap the Flair menu and go to Home Settings->System Settings
Tap "Set Point Controller" and select the option that you want:

Flair App: let Flair control you thermostat
Thermostat: have Flair follow your thermostat
Add Rooms to Thermostat Zone
For each room controlled by this thermostat, tap the 3-dot menu on a room, go to Settings->Room Info, and check the box for the thermostat zone.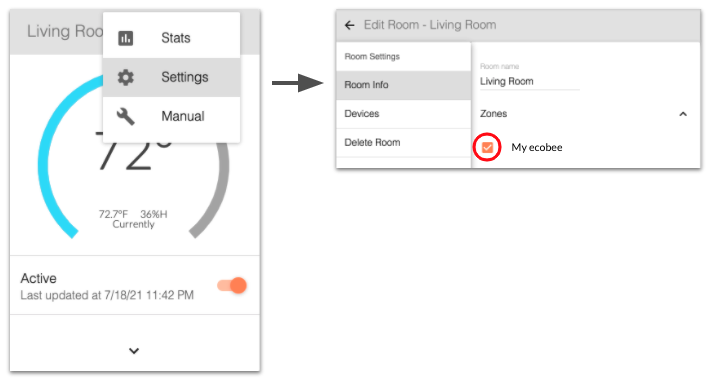 Note: If the Secondary Heat feature is enabled and Flair is used as an integrated control to switch between mini split and oil-based heating systems, rooms with mini splits need to be in both the thermostat and mini split zones.