When using Set Point Controller Flair, you'll want to disable an ecobee schedule so it won't conflict with Flair.
Since ecobee schedules can't be directly disabled, the default hold duration needs to be changed.
Change ecobee Default Hold Duration
On the ecobee, go to: Main Menu->Preferences->Hold Action and set it to "Until I change it".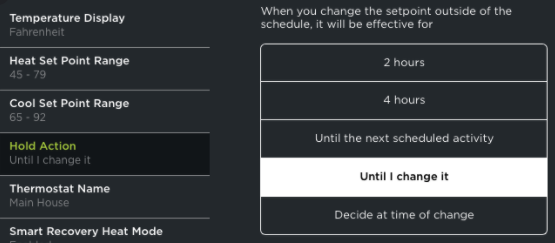 Disable ecobee Smart Home/Away
If Flair's Away Settings are set to "App Geolocation" or "Manual", then disable ecobee's "Smart Home/Away" setting.
On the ecobee, select: Main Menu->Sensors->Smart Home/Away, and set set it to "Disable".
More recent versions of the ecobee may have Smart Home/Away in the eco+ menu. See above for disabling eco+.