Flair sends notifications to alert you to important events.
When you enable notifications, Flair will send these notifications:
System Health can be one of the following:
To view and change notifications settings, tap the Flair menu and go to Account Settings.
Flair can send notifications by email and/or push notification (a notification to your phone). Tap to enable each notification you want to receive.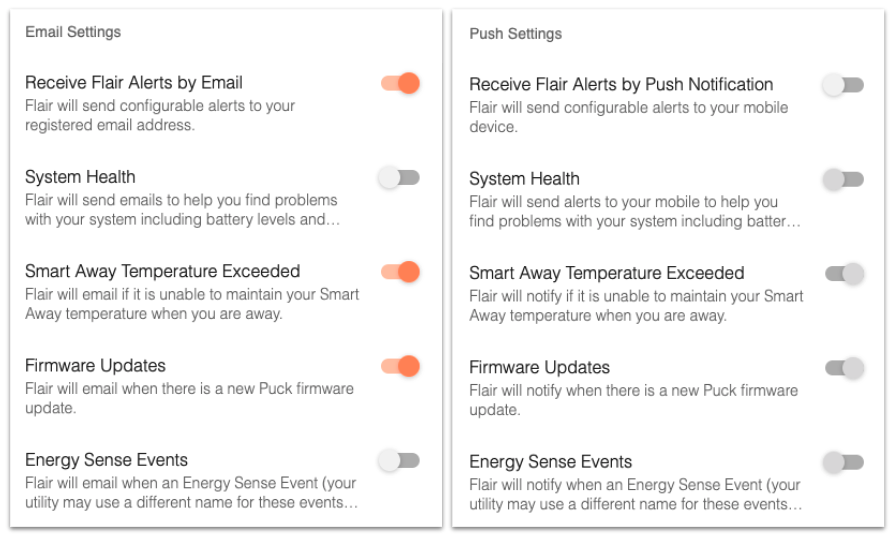 To view notifications, tap the Flair menu and go to Notifications.
Tap the x to dismiss a single notification, or tap "Dismiss all Notifications" to dismiss all notifications.
Note: Once a notification is dismissed, Flair will not send a follow up notification.