The System setting is located in the Control Bar at the top of the Flair app.

The System setting has two values: Auto and Manual.
Auto mode uses the Flair automation to open/close Smart Vents, communicate with smart thermostats, and operate mini splits, window units or portables based on schedules, occupancy, and home/away settings.
In Auto mode, Flair displays blue temperature sliders for each room with a Puck, thermostat or remote sensor to allow adjusting the temperature. Most systems run in Auto mode.
When Flair is in Auto Mode, you'll see rooms with a blue temperature selector, as pictured below.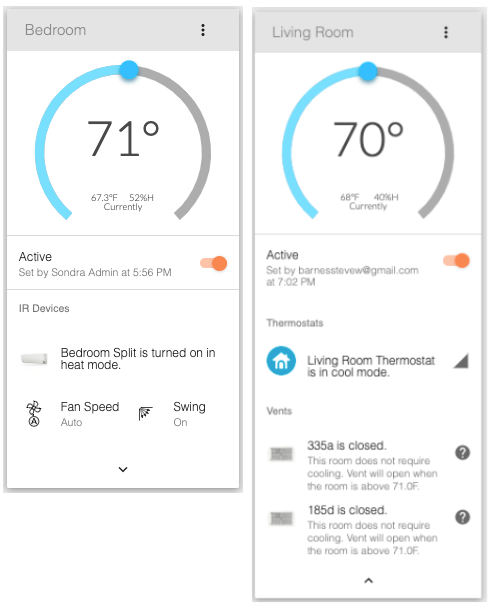 See: System: Manual