Sometimes the battery holders may not be aligned or tightened enough. This may result in a Smart Vent going offline frequently.
Please ensure that the battery holders are flush with no gaps.
Note: tighten carefully to prevent stripping screws.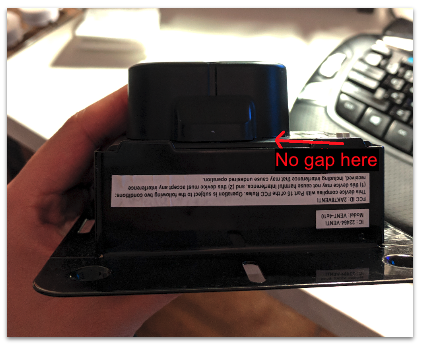 Remove the white grill from the Smart Vent
Completely remove the FRONT and BACK battery holders and the batteries
Replace the BACK battery holder, ensuring it is flush with the Vent and the white pin connector is fully inserted
Tighten the screws firmly in place on the BACK battery holder, taking care not to strip the threads
Important: wait 60 seconds with the batteries removed so the capacitors drain and the Smart Vent resets
Reinsert the batteries and install FRONT battery cover - pressing down on the front battery cover so the batteries do not move
The Smart Vent will initialize and turn on its LED lights and move its louvers (if the lights don't come on, that's okay)
If the Smart Vent needs to be discovered, in the Flair app tap the PLUS sign and select "Add new Smart Vent". Wait at least 5 minutes for the Smart Vent to be discovered, then tap "Done with Setup?" and confirm
Test that you can open and close the Vent with "System" set to "Manual". It may take up to 30 seconds for the Vent to receive your command and move the louvers. When tested, set System back to "Auto".
Reattach the white grill to the Smart Vent
Verify the following:
Did the louvers move when reinserting the batteries?
Was the Vent discovered?
Does the Vent open/close with System set to Manual?