Flair can read occupancy from the remote sensors of an integrated smart thermostat.
Note: Flair Pucks do not read occupancy.
To use the occupancy feature of remote sensors, enable the "Remote Sensor Occupancy" setting.
This setting is located in Home Settings->System Settings.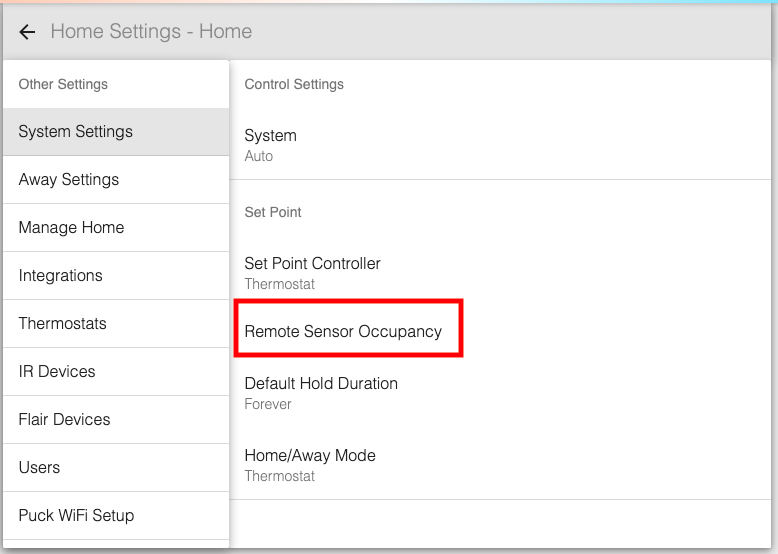 When enabled, Flair will use the occupancy readings from remote sensors to set rooms to active or inactive. Remote sensor occupancy status can be interrupted by a schedule event or by toggling the Active switch on a room.
When disabled, Flair will not use occupancy readings from remote sensors. Active state will be determined by the Home/Away Mode.
Note: Flair reads the thermostat every 5 minutes, so Flair may not recognize occupancy changes for up to 10 minutes or more depending on when the smart thermostat recognizes occupancy changes, and Flair reads them.