Puck Name
The name displayed in the Flair app for this Puck.
Assigned to Room
The room that this Puck is assigned to.
ID
The serial number of the Puck.
Display Code
The first four characters of the Puck ID.
Puck Background Color
The background color of the Puck display.

Ignore Puck Readings
Tells Flair to ignore the temperature and humidity readings from this Puck.
A room containing an ignored thermostat will display an icon.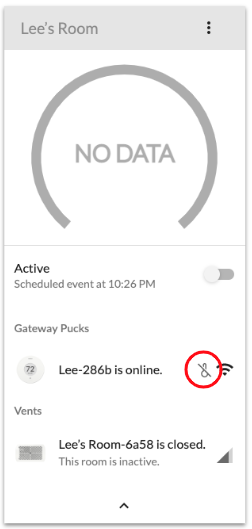 A room containing no temperature sensor will display "NO DATA".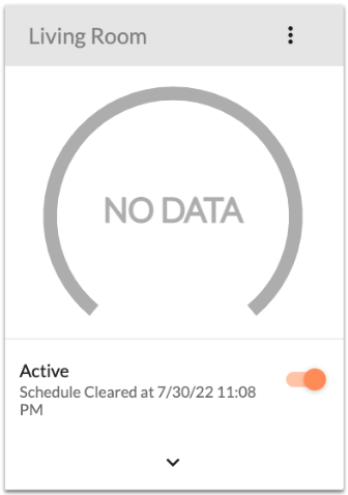 Lock Puck
Locking a Puck will prevent someone from rotating the Puck to adjust the set point.
Set Point Limits
Creates lower and upper set point bounds for the Puck. Prevents someone from changing the set point any higher or lower than these bounds.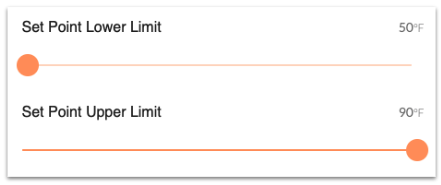 Temperature Calibration
Allows calibration of Puck.

Calibration Tips
Time to Equilibrate
Pucks need time to self calibrate. Please wait about 15 minutes after powering on a puck to allow temperatures to stabilize before applying new temperature offsets
Placement
For an accurate room temperature, place pucks away from direct airflow from vents, fans, IR devices, etc